Conflict of Interest by VH Folland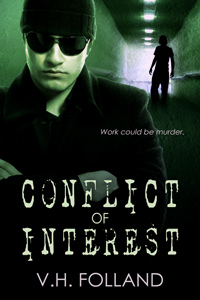 Work can be murder...

A new career, a fresh start, and things are looking up for Harry. Maybe going straight isn't so hard.

He didn't expect to stumble over a job aimed at his new employer, for the kind of money a crook could retire on. It should be simple enough: tell the police, let them arrest the criminals, claim a reward. Sorted.

Except Harry's not a snitch - and it's being organised by his mate...

The sequel to The Docks, Conflict of Interest is now available from Smashwords and in distribution to other ebook suppliers.
Now Available From: